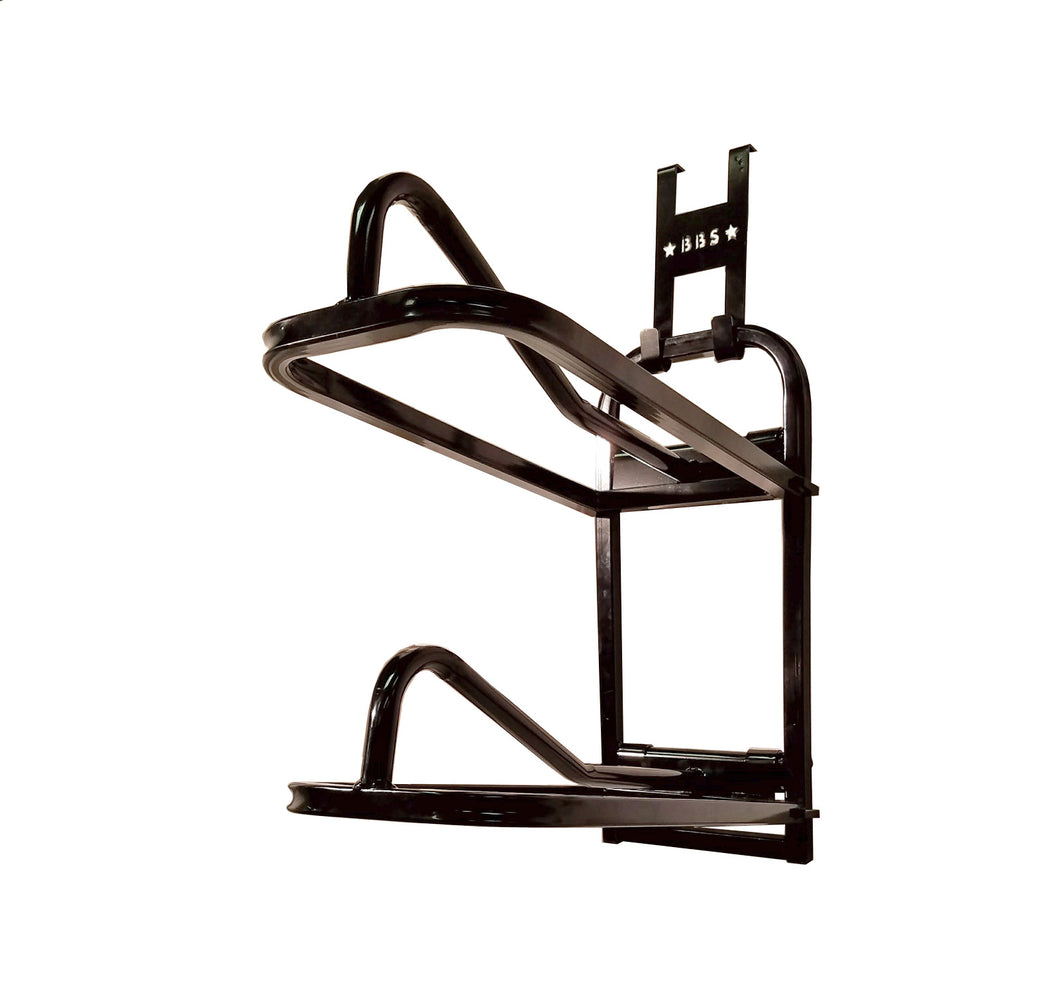 BBS Saddle Rack Bundle (2 Tier )
Regular price $179.99 Sale
BBS Saddle Rack Bundle (2 Tier ) - Free Shipping to the Continental US
The Best Barn Solutions 2 Tier Frame complete with Saddle Arms. Perfect for hanging saddles or tack items in the ally-way, in the trailer, or in the barn. Durable, compact, and light weight this frame is a must have solution to keep your tack close at hand. 
Note: If showing out of stock  - please send us a message on Facebook or Contact Us! 
Includes: 2 Tier Wall Frame, 2x Saddle Arms, 1 Barn Solutions Hauler Hook
Accommodates our growing number of attachment arms (Saddle Arm,

 

Pad Arm)
Powder coat finish protects against rust and corrosion 
Using common barn hooks or the Hauler Hook this frame can be hung over most secure walls
Pre-drilled mounting holes for permanent mounting
Accommodates 2 BBS attachments
Available in two finishes: Regal Black & Copper Vein
 Questions? Send us a message on Facebook or Contact Us! 
Shipping specials and or standard shipping costs do not apply for international shipping. Please contact us for a customized quote. Thanks you!